Turkey is the country that unites Europe and Asia, with her glorious past that lasted for centuries. The land of many cultures, decorated with the most impressive historical ruins and monuments of these glorious ages and epochs, has been the cradle of many outstanding civilisations.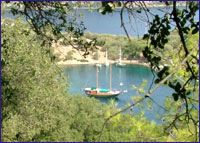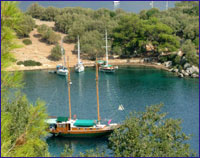 Turkey's fascinating turquoise coast is #1 summer yacht charter destination:
Experience the history of man from the perspective of the sea
Visit many ancient cities and historical sites if you like
Stay onboard, enjoy with sunbathing or take the opportunity of swimming, fishing, skiing, surfing and diving in the clear waters
There are hundred of beaches, coves and sheltered anchorages under abackdrop of rugged pine-studded mountains.
Experience the warm hospitality of Turkish people
Explore the picturesque ports and towns through the coastline and stop for a lovely dinner at a colorful seaside restaurant.